Share This Site
Follow Me On Twitter
Welcome To Smilin' Eyes Treasures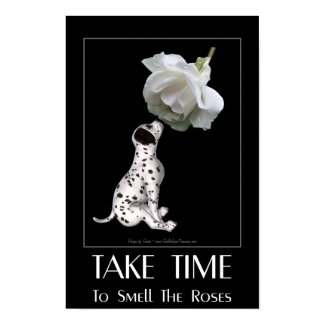 www.SmilinEyesTreasures.com




Welcome to Smilin' Eyes Treasures.  Here you will find a wide assortment of customizable cards, gifts, and products for your home or office.  I offer my flower, animal, nature photography and digital art designs on cards, business cards, invitations for all occasions, Thank You cards, as well as mugs, T shirts, Avery binders, mousepads, keychains, magnets, tote bags, and so much more.

There are designs for Christmas Holidays and Halloween, as well as inspirational and humorous items.  I have a section for the bride with bridal shower and wedding invitations, save the date announcements, and gifts.  Please contact me with any questions or requests.  I am always happy to help you create that special gift or invitation.

If you are interested in wall art and prints only, please visit my poster store at SmilinEyes_Posters.  Hundreds of images and motivational posters.  In addition to my original photography, I have many prints with photo manipulation techniques such as photo paintings and drawings, filters, and digital effects.  Prints are available in differents sizes and paper types, and custom framing is available.

You can personalize most items with your own text.  After you place an order, each product is make on demand, usually within 24 hours.  You can track all of your orders and there is a satisfaction guaranteed 30 day money back guarantee on all products.  Friendly customer support is available by telephone or email.  Bulk discounts are available as well as frequent sales and promotions.

If you're looking for original art and quality unique, personalized gifts and products, browse through my thousands of products and hundreds of designs and images.  If you see an image that is not yet on a product you would like, please contact me and I will be happy to create it for you.
Flower And Nature YouTube Slideshow Videos
I have created several YouTube slideshow videos of my flower, animal, nature, and digital art design images, by selected themes, set to soothing music. Take a break and relax for a few minutes to enjoy the beauty of nature.
SmilinEyesTreasures YouTube
New Product Lines
ALL OVER PRINTED TEES
A selection of my floral, animal, and nature images on high quality t shirts. Printed on both sides over the entire shirt.

iPhone And Galaxy Cases
Adjust the image for the look you want

THROW PILLOWS
Available in different sizes. You can adjust the placement of the image for the look you want. Printed on both sides.

TOTE BAGS
Available in different sizes. Printed all over front and back. Adjust size and placement of image for just the look you want.
20% Off Prints, Framed Prints, Canvas Prints
In celebration of the opening of my latest site at Fine Art America, I am offering a 20% discount. Use discount code XMEXNJ at checkout. Smilin' Eyes Treasures at Fine Art America. Shop now and save.
Unique Personalized Cards And Gifts For Home And Office
A Mix Of All Products I Offer